Search results (43)
Showing results 1 to 10
Knowledge service topics
Legal migration and integration
Knowledge service
Migration and Demography
Geographic coverage
Europe
Content type
Organisation
Topic / Tool
The European Commission is the executive of the European Union and promotes its general interest.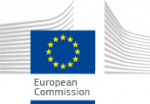 ECRI is a human rights body of the Council of Europe, composed of independent experts, which monitors problems of racism, xenophobia, antisemitism, intolerance and discrimination on grounds such as "race"...
The European Parliament is an important forum for political debate and decision-making at the EU level. The Members of the European Parliament are directly elected by voters in all Member States to represent...
EEPO aims to improve European and national policy-making by providing information, analysis and insights on the design, implementation, monitoring and evaluation of policies. The main purpose of the EEPO is to produce high-quality...
ENRD serves as a hub for exchange of information on how Rural Development policy, programmes, projects and other initiatives are working in practice and how they can be...
The European Migration Network (EMN) is an EU network of migration and asylum experts who work together to provide objective, comparable policy-relevant information. The EMN was legally...
EFFAT is the European Federation of Trade Unions in the Food, Agriculture and Tourism sectors resulting from a merger concluded between two European trade union federations - the ECF-IUF...
The European Social Survey (ESS) is an academically driven cross-national survey that has been conducted across Europe since its establishment in 2001. Every two years, face-to-face...
EPAM is the meeting-place of European non-governmental organisations and networks seeking to contribute to the development of asylum and migration policy in the European Union. The Platform has been running on a voluntary basis...
ESPAS is an inter-institutional collaboration among the officials of the European Commission, the European Parliament, the Council of the EU, and the European External Action Service, with the support of the Committee of the Regions and of the European Economic...