Search results (3)
Showing results 1 to 3
KS specific taxonomy
Irregular migration
Knowledge service
Migration and Demography
Digital Europa Thesaurus
labour market
Content type
Organisation
Topic / Tool
The Commission's Directorate-General for Migration and Home Affairs is responsible for EU policy on migration and home affairs.
The European Union Agency for Fundamental Rights (FRA) is the EU's centre of fundamental rights expertise. It is one of the EU's decentralised agencies. These agencies are set...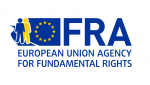 Global migration processes and phenomena, from conditions in places of migrant origins, through to institutions and activities affecting mobility, to social and economic effects in receiving contexts. In particular, COMPAS...