Search results (605)
Showing results 1 to 10
Knowledge service
Migration and Demography
Content type
Organisation
Projects and activities
A new knowledge management tool to better understand demographic change.
The European Commission is the executive of the European Union and promotes its general interest.
The mission of the Organisation for Economic Co-operation and Development (OECD) is to promote policies that will improve the economic and social well-being of people around the world. The OECD provides a forum in which...

The Intergovernmental Panel on Climate Change (IPCC) is the United Nations body for assessing the science related to climate change. The IPCC provides regular assessments of the scientific basis of climate...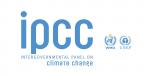 The European Border and Coast Guard Agency, also known as Frontex (from French: Frontières extérieures for "external borders"), is an agency of the European Union headquartered in Warsaw, Poland...
The Joint Research Centre is the Commission's science and knowledge service. The JRC employs scientists to carry out research in order to provide independent scientific advice and support to EU...
The three main goals are: the eradication of hunger, food insecurity and malnutrition; the elimination of poverty and the driving forward of economic and social progress for all; and, the sustainable management...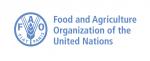 Based at New Year University, Tandon School of Engineering, The GovLab's mission is to improve people's lives by changing the way we govern. The Governance Lab studies the impact...
The Institute for Economics and Peace is the world's leading think tank dedicated to developing metrics to analyse peace and to quantify its economic value. It does this by developing global...
One global movement sharing one vision: a world in which government, business, civil society and the daily lives of people are free of corruption. In 1993, a few...