Search results (12)
Showing results 1 to 10
Knowledge service
Migration and Demography
Digital Europa Thesaurus
climate change
migration
Content type
Organisation
Projects and activities
To advance our understanding of the impacts of climate change on migration and population distribution
The Intergovernmental Panel on Climate Change (IPCC) is the United Nations body for assessing the science related to climate change. The IPCC provides regular assessments of the scientific basis of climate...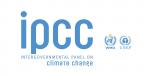 The EIB is the European Union's bank, owned by and representing the interests of the European Union Member States. EIB works closely with other EU institutions to implement EU policy...
With 197 Parties, the United Nations Framework Convention on Climate Change (UNFCCC) has near universal membership and is the parent treaty of the 1997 Kyoto Protocol. The Kyoto Protocol...

MECLEP aims to develop a migrant centered and policy oriented programme of work based on three main components/orientations: produce new empirical research on environmentally induced migration...
KNOMAD is a global hub of knowledge and policy expertise on migration and development issues. KNOMAD draws on experts from all parts of the world to synthesize existing knowledge and generate new...
Established in 1951, IOM is the leading inter-governmental organization in the field of migration and works closely with governmental, intergovernmental and non-governmental partners. With 172 member states, a further 8 states...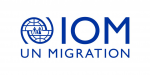 IOM's Global Migration Data Analysis Centre (GMDAC) aims to contribute to IOM's overall effort to compile, analyse and share data on international migration.
The United Nations is an international organization founded in 1945. It is currently made up of 193 Member States. The mission and work of the United Nations are guided by the purposes and principles...
The United Nations Population Fund (UNFPA) is the lead UN agency for delivering a world where every pregnancy is wanted, every childbirth is safe and every young person's...