Search results (3)
Showing results 1 to 3
Knowledge service
Migration and Demography
Digital Europa Thesaurus
population statistics
Content type
Organisation
Projects and activities
Topic / Tool
A new knowledge management tool to better understand demographic change.
Studying how issues of demography have an impact on EU societies, also at the global level.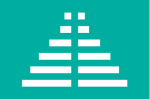 Eurostat is the Statistical office of the EU within the European Commission. Its mission is to provide high quality statistics for Europe. While fulfilling its mission, Eurostat promotes...