Search results (613)
Showing results 1 to 10
Knowledge service
Migration and Demography
Content type
Organisation
Projects and activities
Page
A new knowledge management tool to better understand demographic change.
To advance our understanding of the impacts of climate change on migration and population distribution
Anti-Slavery International is the world's oldest international human rights organisation, founded in 1839 by British abolitionists such as William Wilberforce and Thomas Clarkson. Today, Anti-Slavery International...
As the principal United Nations office mandated to promote and protect human rights for all, OHCHR leads global human rights efforts speaks out objectively in the face...
The ECtHR is an international court set up in 1959. It rules on individual or state applications alleging violations of the civil and political rights set out in the European Convention on Human...
The European Commission is the executive of the European Union and promotes its general interest.
The mission of the Organisation for Economic Co-operation and Development (OECD) is to promote policies that will improve the economic and social well-being of people around the world. The OECD provides a forum in which...

The Intergovernmental Panel on Climate Change (IPCC) is the United Nations body for assessing the science related to climate change. The IPCC provides regular assessments of the scientific basis of climate...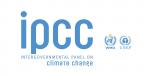 An interactive tool and reference book making data on migration in 198 countries accessible for policymakers, researchers and the general public.
The European Border and Coast Guard Agency, also known as Frontex (from French: Frontières extérieures for "external borders"), is an agency of the European Union headquartered in Warsaw, Poland...