Search results (3)
Showing results 1 to 3
KS specific taxonomy
Population projections
Knowledge service
Migration and Demography
Content type
Online Resource
Topic / Tool
Studying how issues of demography have an impact on EU societies, also at the global level.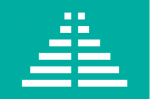 By applying the multi-state model of population dynamics, including differential fertility, mortality and migration rates, POP has produced projections of the European and Asian population by age, sex...
A data web portal provides data and projections on the global population for all world countries (by age, sex, and education). Scenarios from 2010 to 2060 are available...