Search results (1008)
Showing results 1 to 10
Knowledge type
Online Resource
Topic / Tool
FAO online resource dedicated to the World Soil Day(s).
Deep dive into EU-funded research projects addressing the multiple links between biodiversity and human health, according to 2 perspectives: (1) Our life: Biodiversity to protect...
Deep dive into EU-funded research projects addressing direct and indirect links between biodiversity and trade.
Explore EU funded projects under FP7 and H2020 that are relevant to the Biodiversity Strategy1: list and links, temporal and geographic profiles, partnerships, thematic focii.
As consumers, we sometimes make decisions too quickly or without integrating all the relevant information. Behavioural insights can help us correct these 'biases'.
The AquaInvest Platform is a multi-team project led by the World Bank with financing from the multi-donor trust fund PROBLUE . The objective of this platform is to share knowledge, tools, and best...
Data exploration tool to support anticipatory policy-making on Distributed Ledger Technologies (DLTs) for social and public good.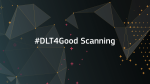 This resource proposes data that cover up to 13 major food crops across 70 countries and six continents actual and potential yield and yield gap actual and...