Search results (10)
Showing results 1 to 10
Knowledge service
Migration and Demography
Digital Europa Thesaurus
integration of migrants
labour market
Content type
Organisation
Online Resource
Home page of OECD migration
The Migrant Integration Policy Index (MIPEX) is a unique tool which measures policies to integrate migrants in all EU Member States, Australia, Canada, Iceland, Japan...
Upskilling, reskilling and employing adult refugees Cedefop and the OECD are co-organising a one day experts' forum on the role of VET and VET-related measures to help adult refugees...
The International and European Forum on Migration Research (FIERI) is an indipendent research institute on migration, mobility and integration. Since its foundation in 2001, it is strongly committed to a comparative and interdisciplinary...
Global migration processes and phenomena, from conditions in places of migrant origins, through to institutions and activities affecting mobility, to social and economic effects in receiving contexts. In particular, COMPAS...
MPC conducts advanced policy-oriented research on global migration, asylum and mobility. It serves governance needs at European and global levels, from developing, implementing and monitoring migration-related...
CReAM is an independent and interdisciplinary research centre located in the Department of Economics at University College London. CReAM's research focuses on the causes, patterns and consequences of international population mobility...
The Commission's Directorate-General for Employment, Social Affairs and Inclusion (DG EMPL) is responsible for EU policy on employment, social affairs, skills, labour mobility and the related EU funding...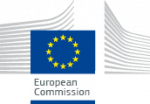 The Commission's Directorate-General for Migration and Home Affairs is responsible for EU policy on migration and home affairs.