Search results (5)
Showing results 1 to 5
Geographic coverage
Pacific
Content type
News
Monitoring the interaction of volcanic eruptions with the atmosphere is increasingly important in a changing climate
The eruption was so powerful that it could be heard thousands of kilometres away. At the time, signals evaluated by ECMWF showed that the plume rose higher than 20...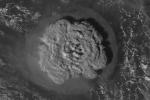 The Copernicus Marine Service observations could improve our models of how tsunamis work, leading to better forecasts of when and where they may hit.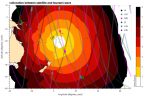 Ten years ago, we would have known much less about the Tonga volcanic eruption.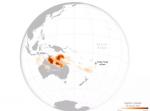 The Tonga volcanic eruption was the most powerful our planet has experienced in 30 years.