Search results (17)
Showing results 1 to 10
Geographic coverage
Global
Content type
News
This global innovation competition will award the best algorithms that address challenges in EO analytics.
Using observations from gravity satellites spanning over 17 years, scientists from NASA are studying how the rate of evapotranspiration affects the global water cycle.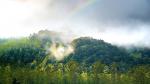 As Earth's climate changes, the International Space Station watches from above, helping to provide unique insights to keep our planet safe.
This article explores the potential of carbon farming in fighting climate change with a focus on the role that Earth Observation can play in providing the necessary evidence for the construction of efficient carbon...
Satellite technology along with data collected from space can help tackle a range of social, environmental and economic challenges globally. Here are some key aspects...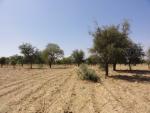 Space-based observations are key to achieving the international agenda on sustainable development, disaster risk reduction and climate change and it is thus imperative to ensure there is a stable...