Search results (5)
Showing results 1 to 5
Geographic coverage
China
Content type
News
Mangrove forests store huge amounts of carbon but figuring out how much is stored globally is challenging.
Recently Geosolutions in Eduador, a distributor of ENVI software, from L3Harris Geospatial and SAR data from Capella Space undertook a study to evaluate the use of high-resolution synthetic aperture radar...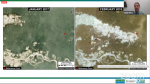 China successfully launched five small remote sensing satellites on top of a Long March 2D rocket into an orbit more than 330 miles above Earth.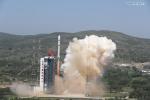 The launch of the new satellite will further strengthen China's observation and response capability of small and medium scale disaster events and provide information security services for a range...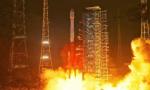 The Taiwan Agricultural Research Institute said it can now make in-season predictions of harvest yields for rice crops based on satellite imaging technology, and is working...