Search results (12)
Showing results 1 to 10
Knowledge service
Migration and Demography
Digital Europa Thesaurus
migration policy
Content type
News
Working together with African countries is a priority for the European Union. During Commission President Ursula von der Leyen's first official visit to Ethiopia, she stressed...
The JRC joined forces with the IOM's Global Migration Data Analysis Centre (GMDAC) and The GovLab at the NYU Tandon School of Engineering, to launch a new online knowledge platform...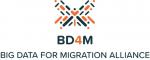 On the 4th February 2020, KCMD launched its latest Science for Policy Report "Immigration and trust in the EU: a territorial analysis of voting behaviour and attitudes"
This International Migrants' Day, the Knowledge Centre on Migration and Demography launches an online, interactive atlas with the latest migration data for 198 countries and territories worldwide.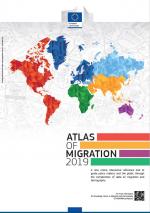 The European Commission's Knowledge Centre on Migration and Demography (KCMD) has expanded the datasets within its Dynamic Data Hub to include forced displacement.
A summary report, the presentations and video resources related to the workshop on big data and alternative sources on migration are now available. The workshop took place in Ispra, northern...