Search results (4)
Showing results 1 to 4
Geographic coverage
World
Digital Europa Thesaurus
Disaster management
Content type
News
Copernicus satellites provide a unique and valuable tool to keep an eye on active volcanoes.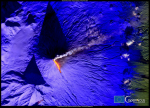 Ten years ago, we would have known much less about the Tonga volcanic eruption.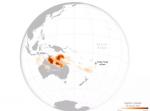 A trilogy of tutorial videos that show how software suites such as PANOPLY, SNAP and MATLAB can be used to create comprehensive visualizations of ocean data products....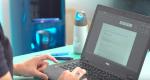 A new initiative of the European Commission's Directorate-General for Defence Industry and Space (DG DEFIS) to globally promote the EU Space Programme and its flagship components, Copernicus, Galileo...