Search results (14)
Showing results 1 to 10
Digital Europa Thesaurus
Environment
Content type
News
Where art meets science. Explore Canada and Europe from space.
EUMETSAT council gives green light to initiatives aimed at improving access to more weather, climate data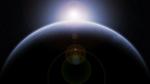 This week marks seven years since the very first satellite that ESA built for the European Union's Copernicus programme started delivering data to monitor the environment.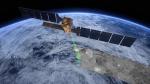 Scientists from the Copernicus Atmosphere Monitoring Service (CAMS) have been closely monitoring the development of this year´s Antarctic ozone hole.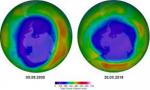 The Copernicus Marine Service, a user-driven service, is continuously evolving to better support Member States in the implementation of the Marine Strategy Framework Directive (MSFD).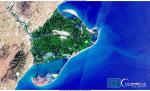 For those curious to find out more about the ocean and the data that Copernicus Marine Service provides, check out the new educational platform MyOcean Learn.
The 1st CASSINI Hackathon connected hundreds of hackers with geospatial information from Copernicus Earth observation data and its services and/or positioning technologies from Galileo & EGNOS.
The European Union (EU) is pursuing its Copernicus and Galileo space programs in the Philippines to help the country respond to disasters, environmental challenges and even the Covid-19 pandemic.
The Europe-Africa Space Earth Observation High-Level Forum held earlier in June examined the evolving roadmap for enhancing EU-Africa cooperation in satellite-based Earth Observation.