Search results (23)
Showing results 1 to 10
Project/Activity
Copernicus Atmosphere Monitoring Service (CAMS)
Content type
News
Topic / Tool
Scientists from the Copernicus Atmosphere Monitoring Service (CAMS*) have been closely monitoring the impact of the eruption on atmospheric composition.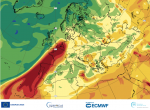 The Tropospheric Ozone Monitoring Instrument (TROPOMI) onboard the Copernicus Sentinel-5P satellite provides observations from which the atmospheric SO2 amount can be obtained at an unprecedented 3.5...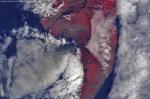 From capturing images of the rivers of lava, to measuring gas emissions and assessing damage, the fleet of Copernicus Sentinel satellites have been providing crucial data for local teams.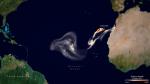 As the COP26 summit gets underway in Glasgow, the Copernicus Atmosphere Monitoring Service (CAMS) is working on a tool that will help countries to measure their progress towards meeting...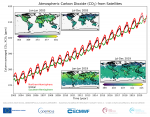 CAMS constantly monitors Earth's ozone layer, tracking the formation and evolution of the annual chemical destruction of ozone that leads to the development of the hole. CAMS scientists have been...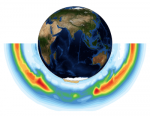 Methane leaks are the focus of new efforts to slow the pace of global warming. The colourless and odourless gas is an astonishing 84 times more potent in heating our...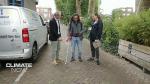 A unique opportunity to learn the new direction on the future and evolution of Copernicus and the opportunities unfolding from the EU Space Programme, the CASSINI initiative, internationalisation activities and Horizon Europe funding....
Copernicus remains at the forefront to gather information to help tackle such global issues in its capacity as the European Union's distinguished Earth observation capability.
In 2021, CAMS went from strength to strength, adding capabilities and tools, preparing to contribute to efforts to monitor anthropogenic emissions and continuing its support for better understanding of the impacts...
Scientists from the Copernicus Atmosphere Monitoring Service confirm that the 2021 Antarctic ozone hole has almost reached its end, following a season with a considerably large and prolonged...