Search results (42)
Showing results 1 to 10
Knowledge service
Earth Observation
Geographic coverage
Europe
Content type
News
Topic / Tool
Satellites are improving our understanding of land surface temperature and the impacts of a warming climate
EIB and ECMWF signed a Memorandum of Understanding, setting out a framework for cooperation on the enhanced use of Copernicus Earth observation data.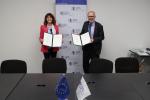 Europe's meteorological satellite agency, EUMETSAT, will take responsibility for the massive amount of Earth observation data underpinning the EU's project Destination Earth (DestinE), that will...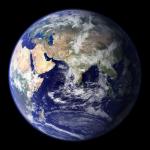 With an overall budget of 32.6 million EUR, the call aims at developing innovative downstream applications that leverage data from the EU Space Programme, namely Galileo, EGNOS, and Copernicus....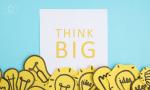 A study published this week in Frontiers in Marine Science used Copernicus Marine data to show that the food-rich waters of the Bay of Biscay may be a deadly temptation for small...
A new space mission will track human-made emissions of greenhouse gases from space to help keep the world on track to meet climate change mitigation targets.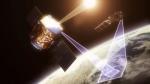 The Secretariat of the Union for the Mediterranean (UfM) and ECMWF signed an agreement on 25 October establishing bilateral cooperation concerning the uptake and impact of EU Copernicus services implemented by ECMWF.
Scientists from the Copernicus Atmosphere Monitoring Service (CAMS*) have been closely monitoring the impact of the eruption on atmospheric composition.
Today, at the ESA Council, Member States approved a 'Contribution Agreement', which paves the way for cooperation with the European Commission on the Destination Earth initiative, in the context of the Digital Agenda...
The global forecasting system of the Copernicus Atmosphere Monitoring Service (CAMS*) was successfully upgraded on 12 October. This new, improved global forecasting system has been...