Search results (5)
Showing results 1 to 5
Knowledge service
Global Food and Nutrition Security
Digital Europa Thesaurus
resilience
Content type
News
Topic / Tool
Agroecology can enhance ecological and socio-economic resilience of agricultural and food systems.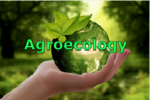 COVID-19 has exposed the vulnerability of our economies to shocks, with governments desperately looking for recovery options that deliver new jobs and growth. The pandemic has also laid...
On Thursday, 27 February, the 10th European Union-African Union Commission-to-Commission meeting was held at the African Union (AU) Headquarters in Addis Ababa.
Commissioner for Crisis Management, Janez Lenarčič, and Jutta Urpilainen, Commissioner for International Partnerships, visited Burkina Faso in light of the rapidly deteriorating humanitarian and security crisis in the country.
The European Union is stepping up its support to the people of Zimbabwe with an additional €53 million in the fields of health and resilience building.