Search results (6685)
Showing results 1 to 10
Content type
News
Topic / Tool
Issue 3 of the Action Agenda Newsletter on Biodiversity Commitments for non-state actors is now available here.
Major demographic transitions are occurring across all world regions, at different paces and with different implications. Important trends are already visible and others are...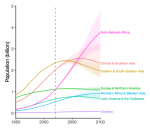 Today, in Kyiv, Ukraine, Commissioner for Environment, Oceans and Fisheries VirginijusSinkevičiusand theMinister of Ecology and Natural Resources of Ukraine Ruslan Strilets jointly signed an agreement on Ukraine's accession...
Today, the European Commission and the High Representative of the European Union for Foreign Affairs and Security Policy unveiled the renewed EU agenda on International Ocean Governance (IOG), proposing...
On 20-21 June, Commissioner for Crisis Management Janez Lenarčič visited Ethiopia, which is currently facing several overlapping crises, resulting in record-high humanitarian needs across...
The European Commission adopted today a proposal to mobilise €600 million from the reserves of the European Development Fund to address the current food security crisis aggravated by Russia's invasion...
Contrary to Russia's disinformation, the disruption of agricultural production and trade in Ukraine and the spike in global food prices is not caused by EU sanctions - but the very own actions...
The EU welcomes the successful results in key areas of the 12th Ministerial Conference of the WTO concluded today, against a backdrop of heightened global trade tensions and a food security...
Discover how the biomass producing and converting sectors contribute to the economy of the EU and its Member States!
The European Commission is taking a major step in making EU trade greener, fairer and more sustainable. It has unveiled a new plan to enhance the contribution of EU...