Search results (4)
Showing results 1 to 4
Knowledge service
AI Watch
Digital Europa Thesaurus
public sector
Content type
News
Publication
Have your say on the use of AI in the public sector!
A policy brief on how digital technologies can modernise the public sector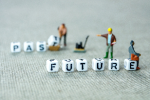 As made clear in 2nd AI WATCH Peer Learning Workshop on 'AI in a pandemic society', there is still very little knowledge about the use and the consequences of using...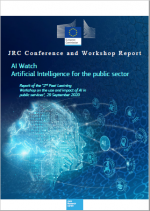 The European Commission is launching a call for proposals for a Preparatory Action in the field of Artificial Intelligence and Big Data for regional and local public administrations. The objective of this preparatory action is to support...