Search results (5)
Showing results 1 to 5
Knowledge service
Migration and Demography
Digital Europa Thesaurus
climate change
migration
Content type
Online Resource
News
A new study on climate change induced displacement published at COP26 calls for a joint effort in migration, climate adaptation and development policies to protect the affected communities as adverse...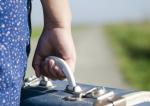 The Environmental Migration Portal: Knowledge Platform on People on the Move in a Changing Climate seeks to provide a one-stop service website to promote new research, information exchange and dialogue...
The Gender Youth Migration (GYM) web portal launched in 2013, is a growing repository of free resources and a platform for sharing knowledge and expertise on the theme of migration.
The EC Megatrends Hub is a dynamic collective intelligence system continuously drawing on the vast knowledge available in the European Commission and beyond. It is a curated repository of information structured...