Search results (1177)
Showing results 1 to 10
Content type
Dataset
Projects and activities
A new knowledge management tool to better understand demographic change.
The Agroecological Regenerative Cocoa (ARC) project, which involves CGIAR centers, Conservation International, a French chocolate company, governments and farmer organizations, aims to transform hundreds...
This research that will be launched in 2021 will build upon previous Enlightenment 2.0 work that examines the relationship between online technologies and political behaviour, as well...
The research projects ProEcoAfrica (2013 – 2019) and "Organic Food Systems Africa (OFSA) (2016 – 2020) have been generating comparative scientific evidence...
Key objective: The Guidance in the form of a Decision Tree addresses common knowledge and awareness gaps among practitioners in some European Research and Knowledge Dissemination organisations (RDOs...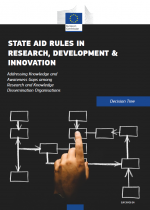 01/2017-12/2019 Key objective: To assist in unlocking the economic benefits of research conducted in universities and research centres in the Western Balkans by transforming research output into actual services and...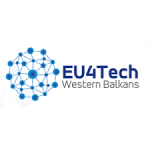 Key objective: To obtain state of the art knowledge in relation to Corporate Venturing (CV), including a comparative overview of the current landscape, with particular reference to the European context. Stakeholder...
01/2019-12/2019 Key objective: To provide insights and recommendations to policy-makers/authorities/practitioners engaged in developing national and local innovation ecosystems about emerging models for public-private sector interaction. Stakeholder...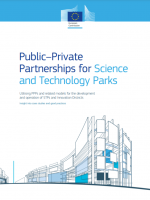 01/2019-12/2020 Key objective: To inform future programming by identifying innovation related subjects and fields requiring EU support and assistance in the Eastern Partnership and Southern neighbouring countries...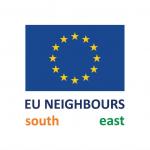 Key objective: To identify a core set of harmonised knowledge transfer indicators and to specify conditions and actions towards a European-wide collection of such indicators. Project summary: The...