Search results (9)
Showing results 1 to 9
Knowledge service
Foresight
Content type
Topic / Tool
Megatrends are long-term driving forces that are observable now and will most likely have significant influence on the future.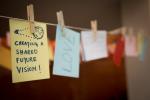 Seven discussion formats for a forward-looking debate on migration and integration.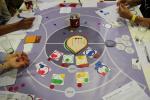 Helps identify emerging issues, weak signals of change and events that could lead to changes in behaviour, strategy or policy.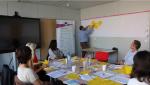 Data exploration tool to support anticipatory policy-making on Distributed Ledger Technologies (DLTs) for social and public good.
A guide to provide practitioners, policy makers and beginners the means to understand and practice foresight.
Workshop-based tool designed to engage with industry sectors, develop shared long-term visions and identify challenges and opportunities.
Tool developed to stimulate policy debates. You can play it in 4 to 8 persons, with a duration of approximatively 2h.
Teaching and simulation tool to experience your possible paths towards the future, in relation to a certain topic.