Search results (84)
Showing results 1 to 10
Knowledge service
Bioeconomy
Content type
Organisation
Topic / Tool
The European Commission is the executive of the European Union and promotes its general interest.
The mission of the Organisation for Economic Co-operation and Development (OECD) is to promote policies that will improve the economic and social well-being of people around the world. The OECD provides a forum in which...

IEA Bioenergy is an organisation set up in 1978 by the International Energy Agency (IEA) with the aim of improving cooperation and information exchange between countries that have national programmes in bioenergy...
The Intergovernmental Panel on Climate Change (IPCC) is the United Nations body for assessing the science related to climate change. The IPCC provides regular assessments of the scientific basis of climate...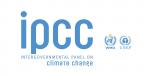 The IEA is an intergovernmental organization founded in 1974, initially to help countries collectively respond to oil supply disruptions. The four main areas of IEA are energy security...
The European Environment Agency (EEA) is an agency of the European Union, whose task is to provide sound, independent information on the environment. The EEA aims to support sustainable development by helping...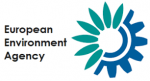 Get the most relevant knowledge resources on biomass from fisheries and aquaculture: reports, time series statistics, research projects and much more!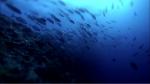 The Joint Research Centre is the Commission's science and knowledge service. The JRC employs scientists to carry out research in order to provide independent scientific advice and support to EU...
The three main goals are: the eradication of hunger, food insecurity and malnutrition; the elimination of poverty and the driving forward of economic and social progress for all; and, the sustainable management...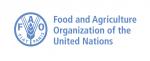 The UNSD is a division of the United Nations committed to the advancement of the global statistical system. The UNSD is responsible for compiling and disseminating global statistical information, developing standards and norms for statistical...