Search results (105)
Showing results 1 to 10
Content type
Topic / Tool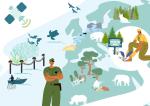 Developing the knowledge base on the impact of the COVID-19 pandemic on global food and nutrition security.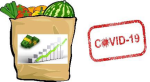 SOCRATES (SOcial multi-CRiteria AssessmenT of European policieS) has been explicitly designed for IA problems Access to SOCRATES Manual (pdf) JRC has developed a...
Learn more about how the JRC helps seven Member States to build capacity for evidence-informed policymaking.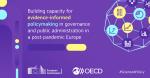 Data exploration tool to support anticipatory policy-making on Distributed Ledger Technologies (DLTs) for social and public good.
Workshop-based tool designed to engage with industry sectors, develop shared long-term visions and identify challenges and opportunities.
Help cities to grow sustainably through sharing of knowledge, funding, and other urban policies and initiatives.
Officers responsible of crisis management and security assessment need accurate timely information on the security situation on the field. Textual news data coming from various sources (news...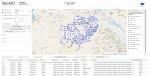 Sentiments (positive, negative, neutral), emotions (joy, anger, sadness, fear, disgust, and surprise) and values (power, achievement, self-direction, stimulation, benevolence, universalism,hedonism, security, conformity...