Search results (98)
Showing results 1 to 10
Content type
Topic / Tool
The Competence Centre offers training on SMCE and ad-hoc support to Policy DGs for Impact Assessments
SOCRATES (SOcial multi-CRiteria AssessmenT of European policieS) has been explicitly designed for IA problems Access to SOCRATES JRC has developed a software tool...
Developing the knowledge base on the impact of the COVID-19 pandemic on global food and nutrition security.
We offer "behavioural insights applied to policymaking" training courses.
A flagship initiative of Europe's Beating Cancer Plan aiming to identify trends, disparities and inequalities for cancer prevention and care in Europe.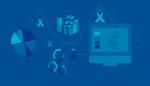 Discover how the biomass producing and converting sectors contribute to the economy of the EU and its Member States!