Search results (11)
Showing results 1 to 10
Knowledge service
Global Food and Nutrition Security
Content type
Topic / Tool
Developing the knowledge base on the impact of the COVID-19 pandemic on global food and nutrition security.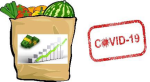 Agroecology can enhance ecological and socio-economic resilience of agricultural and food systems.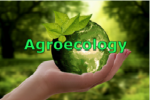 Developing and improving the knowledge base to inform the EU response to food crises and the coordination of international action.
Transition to sustainable food systems is essential to end hunger, malnutrition and poverty while preserving the environment.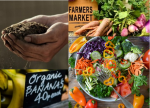 A network for research on agricultural economics and policy issues with a focus on Africa.
An overview of research and innovation initiatives on food and nutrition security and sustainable agriculture.
The European Union is committed to support partner countries in reducing the number of stunted children under the age of five.
Sustainable fisheries and aquaculture contribute to food and nutrition security and to sustainable food systems.
Mapping available data on mycotoxin occurrence and outbreaks in African regions.