Search results (433)
Showing results 1 to 10
Functional, economic, social, environmental analysis of the rice value chain in Mali.
Functional, economic, social, environmental analysis of the mango value chain in Burkina Faso.
Section A – Concept Introduction This module introduces key climate change issues that need to be addressed in agricultural sectors to help achieve the SDGs, including the...
The purpose of this FAO handbook to provide guidelines on the use of remote sensing in the context of agricultural statistics.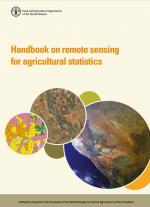 Organic agriculture is proposed as a promising approach to achieving sustainable food systems, but its feasibility is also contested. We use a food systems model that addresses agronomic...
Aflatoxins are toxic metabolites of Aspergillus moulds and are widespread in the food supply, particularly in low- and middle-income countries. Both in utero and infant exposure to aflatoxin B1...
Aflatoxin is a toxin produced by Aspergillus species of fungi. The main route of aflatoxin exposure is through the diet. Indeed, long-term aflatoxin exposure is linked to the development of hepatocellular carcinoma...
This paper assesses progress toward the goal of protecting 50% of the terrestrial biosphere to halt the species-extinction crisis while sustaining livelihoods. It proposes a Global Deal for Nature...
Child undernutrition, a form of malnutrition, is a major public health burden in developing countries. Supplementation interventions targeting the major micronutrient deficiencies have only reduced the burden...
This report presents the 2017 update of the Innovation Output Indicator (IOI), which is a composite indicator published by the European Commission since 2013 aiming to quantify the extent to which ideas...