Search results (112)
Showing results 1 to 10
Knowledge service
AI Watch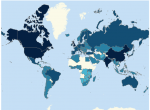 AI as a general-purpose technology can rapidly spread across industry sectors and yield strong positive growth effects.
A policy brief on how digital technologies can modernise the public sector
Artificial intelligence (AI) can have a major impact on the way modern societies respond to the hard challenges they face. Properly harnessed, AI can create...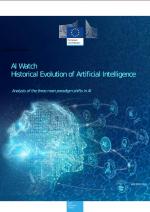 This policy brief addresses the question of what it takes for Europe to become a global leader in AI in health. First, it analyses Europe's position in the global AI...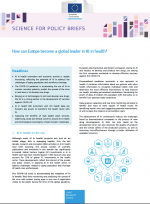 As made clear in 2nd AI WATCH Peer Learning Workshop on 'AI in a pandemic society', there is still very little knowledge about the use and the consequences of using...
This document presents a methodology to monitor the uptake and impacts of AI applications across the economy, including geographical and sector comparison. The methodology is designed to: Assess current state...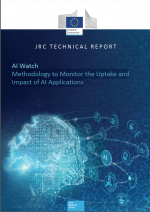 This document presents a sectoral analysis of AI in health and healthcare for AI Watch, the knowledge service of the European Commission monitoring the development, uptake and impact of Artificial Intelligence for Europe...
The COVID-19 pandemic has created an extraordinary medical, economic and social emergency. To contain the spread of the virus, many countries adopted a lock down policy closing schools...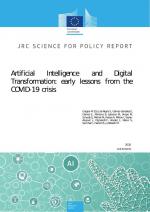 New generations of cars are making use of advances in the field of Artificial Intelligence (AI) to provide semi-autonomous and autonomous driving capabilities, achieving a technological breakthrough that will...