Search results (220)
Showing results 1 to 10
Knowledge service
Foresight
Seven discussion formats for a forward-looking debate on migration and integration.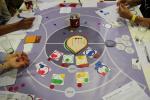 Helps identify emerging issues, weak signals of change and events that could lead to changes in behaviour, strategy or policy.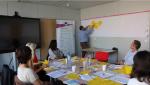 The International Migration Drivers report quantifies the relative weight of the drivers of migration at international level in a comprehensive way by income levels of countries of origin. Different channels of migration...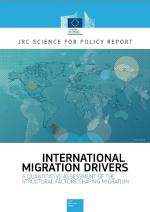 Impact assessment of interlinkages between the megatrends: Changing security paradigm, Climate change and environmental degradation, Aggravating resource scarcity, Increasing significance of migration and Growing consumerism.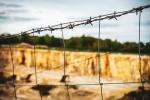 Social network sites worldwide, ranked by number of active users (in millions) as of April 2018. Source: Statista - the statistic portal, (2018), Global social...
The Future of Customs in the EU 2040 report is an outcome of a year-long foresight process. Its aim is to support strategic reflection on the future of the European Union's Customs Union, its...
Agriculture is one of the important sectors in transforming the European economy and society towards a long-term sustainability. While contributing to this transition, European farmers will at the same time face...
The geopolitical power changes will also trigger cultural changes to the global business and economic landscape, politics and security. The new geopolitical changes should be used...
As the economic activity and influence of emerging markets and developing economies increases, new markets, competitors and demands emerge, changing the geopolitical and economic powers. Global economic shifts...