Search results (221)
Showing results 1 to 10
Knowledge service
Foresight
Data exploration tool to support anticipatory policy-making on Distributed Ledger Technologies (DLTs) for social and public good.
Workshop-based tool designed to engage with industry sectors, develop shared long-term visions and identify challenges and opportunities.
Megatrends are long-term driving forces that are observable now and will most likely have significant influence on the future.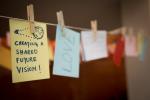 A Workshop on Anticipatory Thinking and Foresight for Policy Makers
Distributed Ledger Technologies (DLTs), such as blockchains, are primarily tamper-resistant and time-stamped databases. They allow multiple parties to record, verify and share data on a peer-to-peer...
Seven discussion formats for a forward-looking debate on migration and integration.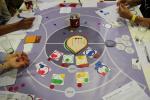 Helps identify emerging issues, weak signals of change and events that could lead to changes in behaviour, strategy or policy.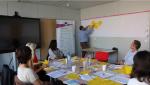 The International Migration Drivers report quantifies the relative weight of the drivers of migration at international level in a comprehensive way by income levels of countries of origin. Different channels of migration...
Impact assessment of interlinkages between the megatrends: Changing security paradigm, Climate change and environmental degradation, Aggravating resource scarcity, Increasing significance of migration and Growing consumerism.