Search results (5)
Showing results 1 to 5
Knowledge service
Behavioural insights
Digital Europa Thesaurus
Agriculture
European farmers are key to a sustainable EU. Understanding farmers' decisions can lead to more effective agricultural policies.
This paper reviews the findings from the last 20 years on the behavioural factors that influence farmers' decisions to adopt environmentally sustainable practices. It also proposes policy options...
For the reform of the Common Agricultural Policy (CAP) to be a success, it is necessary to understand farmers' decision-making and viewpoints beyond the assumptions made by neoclassical economics, because farmers'...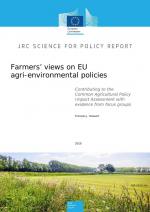 This report provides an overview of the potential contribution of economic experiments to the Common Agricultural Policy evaluation toolbox. The methodology of economic experiments is briefly described in chapter 2. Chapter...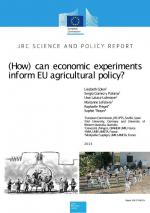 Agri-environmental schemes (AES) have had a limited effect on European agri- culture due to farmers¿ reluctance to participate. Information on how farmers react when AES...