Search results (52)
Showing results 1 to 10
Related organisations
JRC - Joint Research Centre
MPG - Migration Policy Group
IMISCOE - International Migration, Integration and Social Cohesion in Europe
MPI - Migration Policy Institute
MPC - European University Institute - Migration Policy Centre
To advance our understanding of the impacts of climate change on migration and population distribution
Non-ferrous Metals Manufacturing: Vision for 2050 and Actions Needed Textiles and Clothing Manufacturing: Vision for 2025 and Actions Needed
The objective of thr JRC knowSDGs platform is to provide interactive and easy-to-use data visualization of Sustainable Development Goal indicators.
The demand for biomass is increasing worldwide. The EU's Green Deal priorities and the EU's green recovery may have strong impacts on biomass supply, demand and flows, which...
Check your own competences The new self-reflection tool to explore your own competences as a researchers in the science for policy field or as a policymaker aspiring to make innovative policy...
Co-creation process to develop an evaluation framework to assess the capacity for science for policy in the EU Member States between Dec 2021 and April 2023.
The Copernicus Land Monitoring Service (CLMS) provides data on land cover to a broad range of users in the field of environmental terrestrial applications. CLMS products include information...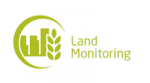 This research that will be launched in 2021 will build upon previous Enlightenment 2.0 work that examines the relationship between online technologies and political behaviour, as well...
The JRC has published a report that supports policymakers in understanding and interpreting value orientations and social identities that are relevant for policymaking.
Advances in behavioral, decision and social sciences show that humans are not purely rational beings. As a result, this report brings new insights to political behaviour. It...