Understanding human mind and behavior is my passion. With the help of Psychology and Neuroscience principles, I built a professional...
What is essential for me as a mission is to:
(1) Create a collaborative network for a world committed to integrity and respect
- I love to federate individuals towards a common corporate vision
- I believe in collaborative efforts to move forward faster and further
- I value high quality standards and rigor
(2) Develop and promote effective strategies to support engaged corporate organizations
- I act as a leader and take on responsibilities with commitment and autonomy
- I am a natural problem solver and efficient planner
- I love to communicate and to convince
(3) Share expertise and coordinate international innovative projects
- I love to share experiences and expertise with others close and abroad
- I combine efficiency and diplomacy to coordinate projects
- I dream of innovative solutions to help our society
(4) Coach and train motivated individuals to optimize their actions
- I listen to people's needs and expectations
- I take pride at offering solutions to people
- I enjoy improving the work and life of others.
My main goal is now to focus on these missions, while pursuing an equilibrate life/work balance.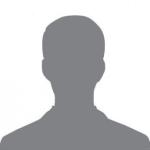 Personal links
Member