Data Management / Business Intelligence / Data Analytics / European Commission Data Catalogue & Data Advisory
I am a digital solution designer, have several IT project management, business process re-engineering, information system management, data warehousing and Robotic Process Automation experiences.
European Commission Data Advisory that I am working on is the corporate service that provides in-house advice and assistance to Commission DGs and Services on data management and data analytics. It ensures that EC staff can find the information about data related issues they need and receive assistance by the right competence. In so doing, it contributes to enhance efficiency in responding to data-related needs and collaboration on data-related matters.
The functional mailbox of Data Advisory is EC-DATA-ADVISORY@ec.europa.eu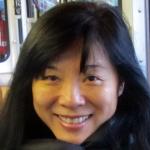 Personal links
Member