15 year-old regional development professional in city and regional development, spatial development, project management. Skilled in regional policy design, programme...
I had my undergraduate degree in Middle East Technical University (METU), department of City and Regional Planning where I have graduated with ranked 1st in my class. I also had a master degree in Urban Policy in METU. It was related to property rights of vulnerable local groups which is a big social problem in Turkey. I have attended a 2 week intensive program in Hamburg University of Technology (TUHH) in 2005 as an exchange student.
Being aware of the constant necessity of personal advancement as one of the principle requirements of today's world, I have fully committed to following the recent academic trends to keep my academic insight. In addition to academic studies, with this perspective, I took several courses and certificates that are listed in my CV for my professional advancement.
As for my professional career, I have started working in the last year of university and now have completed my 10th year in my professional career. My professional career consists of two major experiences. First one is in private sector focusing on the urban development policies and the second one is in public sector through which I gained a deep insight and experience about regional aspects of national development. Both these private and public sector experiences together enabled me to understand and practice the complex structure of urban and regional development phenomenon.
First, right after graduation, I started to work in a leading urban regeneration company in Turkey where I focused on the social effects of urban regeneration on vulnerable groups to measure the results of projects on them. After gaining enough practical experience in urban policy, I decided to embark on a new path about regional policy. This decision had an enormous effect in shaping my future goals.
Through a highly competitive process, I have been selected to work in Mevlana Development Agency[1] as a regional development expert.  Broadly speaking, I can classify my responsibilities about regional development in three parts:
Research, policy analysis

Project management

Governance
First, regarding research and policy analysis activities, so far, I have coordinated the design and implementation of two regional development plans (2010-2013 and 2014-2023). These plans have a holistic and comprehensive approach towards the urban and regional development. Besides, since the beginning of my career as a regional development expert, I have issued several policy recommendation papers for the regional decision makers and strategic sector reports focusing on increasing the competitiveness and entrepreneurship capacity of cities and towns.
On the other hand, together with my colleagues, we conducted many local site surveys and developed socio-economic competitiveness index for cities and towns in the region by using principal component analysis methods. Furthermore, during these site surveys I also interviewed with several decision makers on their priorities about...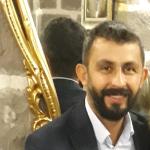 Personal links
Member