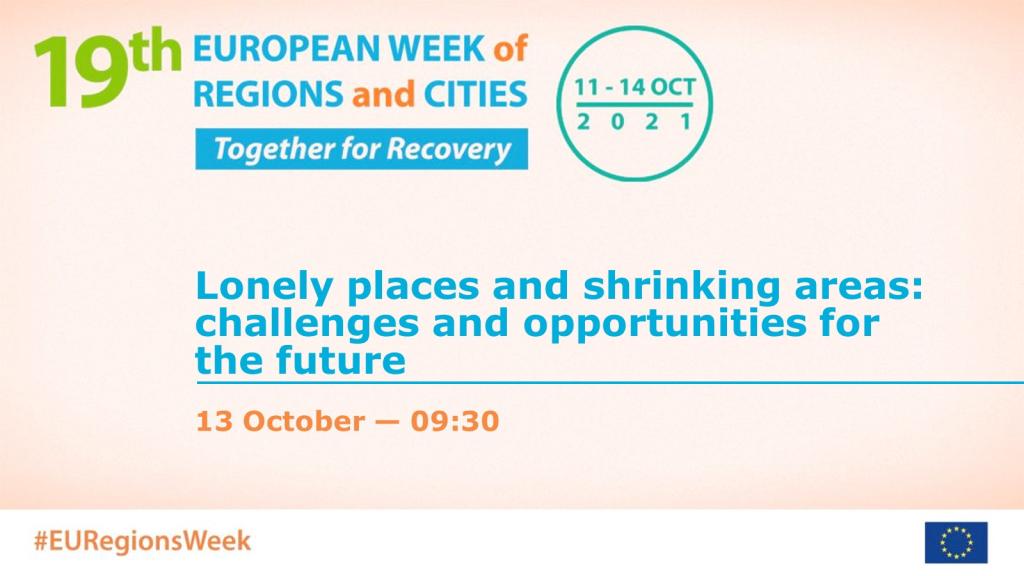 The workshop will focus on different typologies of lonely places and shrinking areas and will identify challenges and opportunities, with particular attention to cohesion policy support.  
The event will start with the presentation of two reports: "From lonely places to places of opportunities" from the Joint Research Centre, and the study "The ERDF support to areas confronted to population decline" carried out for DG REGIO by Spatial Foresight Europe. Both presentations will focus on challenges linked with territorial disparities and on the recommendations to magnify the impact of the resources available in the 2021-2027 policy framework. 
The core of the workshop will be the panel discussion that will follow the presentations of the reports and will involve representatives from Youth organisation, European Rural Development Network, members the European Parliament and the Committee of the Regions.